Afternoon Tea is Now Being Served!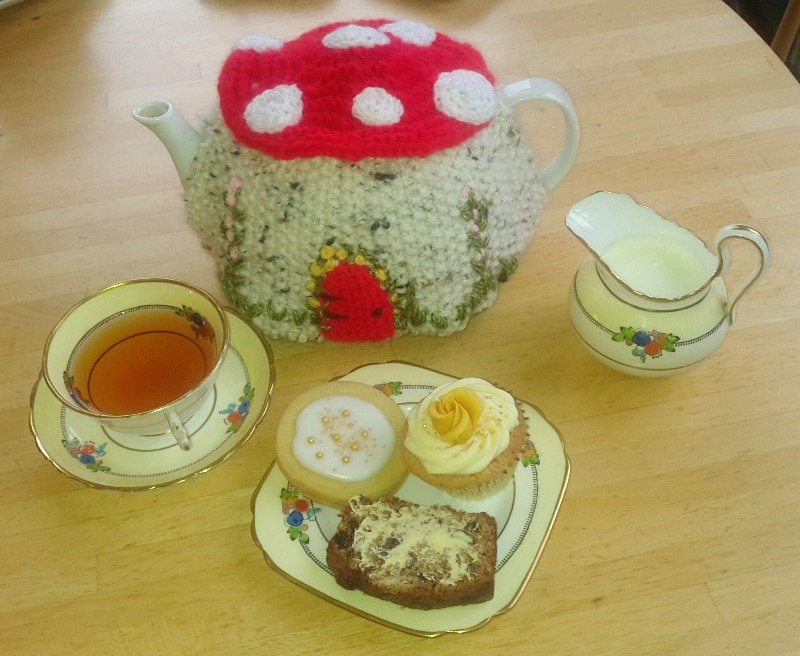 You gather your guests and we'll do the rest!
We will provide you with a delicious selection of scones, cupcakes, a loaf and some bite-sized cakes and sandwiches.
We'll also provide a selection of fruit, herbal and everyday teas.
How does it work?
It's easy - just choose from the following lists and send us your choices in a message via our contact page.
Scones: choose 2 flavours from: Plain, Wholemeal, Fruit, Cherry, Cheese, Cheese & Jalapeno, Tomato & Basil.
Cupcakes: choose 2 flavours from: Chocolate, Chocolate with Salted Caramel, Vanilla, Lemon, Orange, Victoria, Mojito, Strawberry Daiquiri, Pina Colada.
Loaves: choose 1 from: Fruit, Gingerbread, Date & Walnut, Banana.
Traybake: choose 2 flavours from: Rocky Road, Malteser, Peppermint Slice, Gypsy Cream, Custard Cream, Crispy Cake, All Butter Shortbread, Empire Biscuits, Mini-Meringues
Prices start from £12.50 per head, minimum 4 people.
Optional Extra
For parties of 6 or more people: add a 6" celebration cake for £40 when ordered with Afternoon Tea (normal price £45)
© All images and text are subject to copyright laws. They may not be copied or reproduced without written permission from The Magical Cake Company, 2012-19.